9 Types of Collaboration Software Solutions for Managing Agile Teams
One of the most effective factors for improving any business is the ability of its employees to perform together as a team. Managers should not only improve their professional skills, learn new methodologies, apply innovative growth hacks, but also try their best to build strong and effective teams. It's all about strong collaboration that is achieved not only through daily face-to-face communication but also through professional online collaboration tools.
Here's the list of tools' types, that you may need for your Agile team's best performing. Take a look and see if you're missing anything.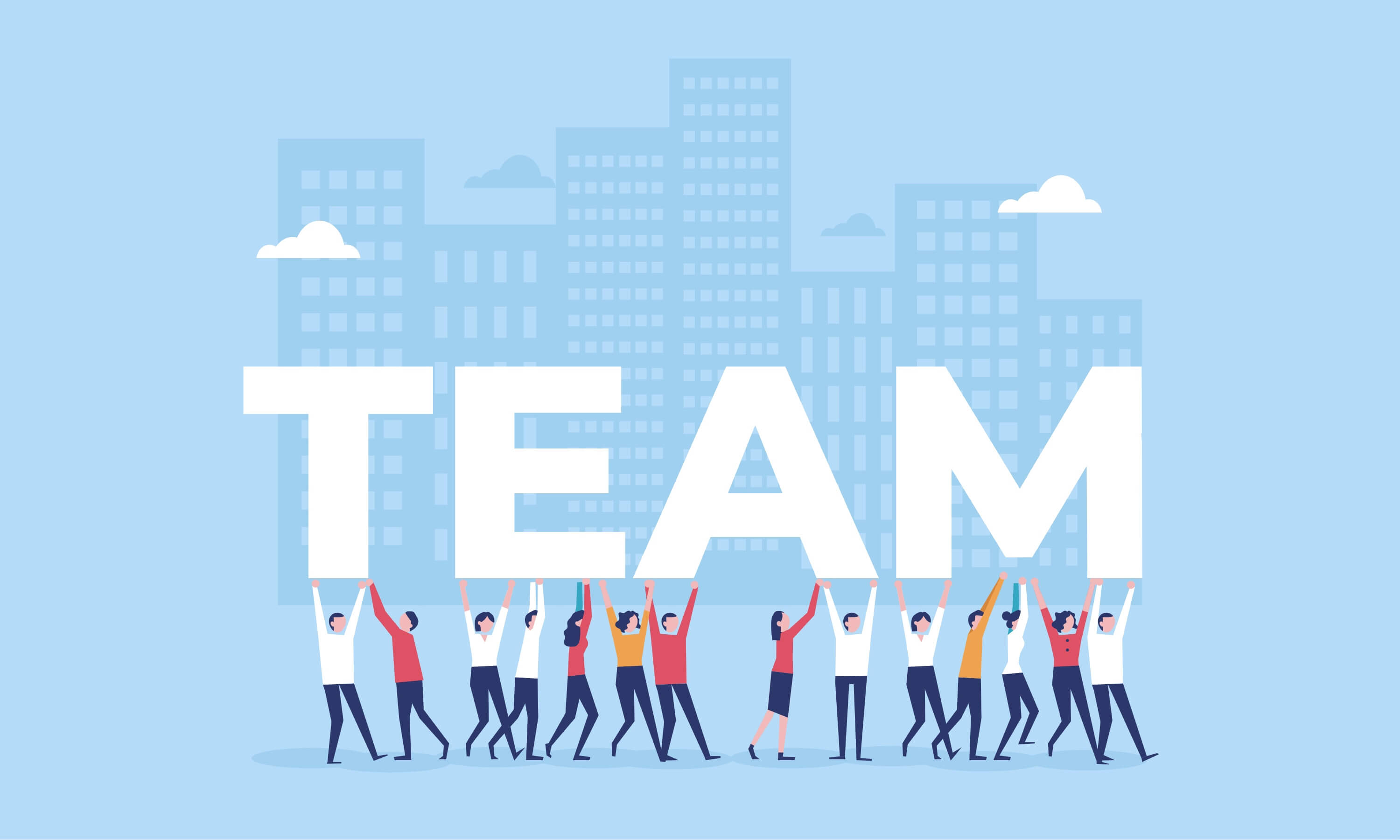 Can you estimate how many of your projects were realized by yourself, and how many required team efforts? More than likely that success is reached by good teams.
What are the factors that make teams powerful? Well-set collaboration is one of the key aspects that assist teams to survive and cope with complex tasks and business challenges.
With increasing competition, it has become crucial to encourage team collaboration, in order to improve productivity and promote a healthy working atmosphere. Collaboration enables team members to perform faster and more effective, makes them more responsible, and motivates everyone.
What is the power of collaboration?
Why businesses should encourage collaboration among their teams? Here're 6 brief reasons:
1. Collaboration boosts efficiency
Working independently allows you to focus entirely on projects. However, for many kinds of projects, collaboration is more efficient. Global and complex projects require help and group efforts.
Collaboration helps to divide a heavy workload, come up to creative solutions to challenges, and wrap our heads around the big picture. Companies that care about collaboration culture should normalize this style of working, thereby creating a more appealing workplace.
2. Collaboration helps in problem-solving
Roadblocks are inescapable. You may have no ideas, progress has stopped, and your deadlines are rapidly approaching. Do not give up as can ask for help or schedule a brainstorming session with your team members. When people pool their knowledge and expertise together, talk problems out and debate solutions, projects will begin to move forward once again.
3. Collaboration brings people closer
If your team members do not have a habit to interact with each other and they operate in isolated areas, you may try to put together a mixed-skills team.
This mixed-skill team may involve a product designer, a user experience designer, developers, testers, a content writer, and so on. This will break down some walls in the company and tighten up connections between departments.
4. Collaboration motivates people to learn from each other
Learning from people experience is one more great thing about working collaboratively.
Any collaboration act with different feedback and opinions can be considered as a learning experience, and you should try to make the most of it.
5. Collaboration pushes people to find new channels for communication
Finding new ways to communicate is hugely important to any business. Working with new people from different areas opens up new communication channels. For example, intranet as a collaboration tool is aimed to let your company's departments communicate with each other and keep tabs on what other people are working.
6. Collaboration leads to higher retention rates
People's interaction lays the foundation for a more engaged workplace, so it attracts future and current employees.
Strong collaboration is a factor that may prevent people from looking for work elsewhere.
Best tools for team collaboration
Ok, professional tools are only a part of the collaboration concept. However, this part is becoming more and more essential. Now it's a high time to discover
9 types of collaborative tools for product managers
that can easily empower their teams.
These apps and online services have different objectives, some of them are free, some are paid. Some fit all products, and some seem rather specialized.
This list is rather subjective, that's why after each tools' type description, you'll find some alternatives as well. So if you're ready to improve your dream team, let's get started to review these tools!
Communication tools: Slack
Slack
is a chat service that has been spread from Silicon Valley startups' traditions. This corporate app works in channels, providing team members with voice and video calling, and of course, text chatting. Slack enables to add pics, emoji, GIFs, to share documents, notify and arrange group discussions.
You may attach dos and files to your private conversations that will be searchable content for you and your team. All content is searchable from one search box. A special agent called Slackbot will give you more data about essential issues, reminds you to do urgent tasks and much more.
Alternatives: Microsoft Teams, HipChat
Databases and knowledge centers: Confluence
Confluence
is one of the most popular representatives of such tools. Most of the large corporations all over the world have tested its functionality.
Confluence assists teams in staying organized and keeping centralizes all information required to stay up to date.
The platform offers a user-friendly interface with useful options: you are able to create meeting notes, set project plans or requirements, apply templates, pin comments and get feedback. All in one place.
Alternatives: Bloomfire, Crowdbase
Time tracking: Hubstaff
All managers strive to effectively manage workflows and productivity of their teams and remote employees.
Hubstaff
makes all management processes transparent and precise.
You set time or cost limits to your projects and apply limits for every team member. Hubstaff also allows tracking attendance scheduling, activity levels, and other organizational challenges. It takes screenshots of the team's work and provides you with activity level data.
Alternatives: Toggl, Click time
Task management tools: Hygger
Hygger
is a complete project management platform with built-in prioritization that proposes a powerful set of features for team collaboration management. The platform can be used by small and large teams.
In order to manage your Agile team, you'll definitely need:
Ease-to-manage to-do lists
Friendly Kanban boards with Swimlanes, WIP limits, sub-columns, and time tracking option.
Sprint boards for the teams working according to the Scrum method.
Backlog boards for collecting and structuring ideas and insights
Prioritization frameworks for all kinds of scoring (Value vs Effort, Value vs Risk, Eisenhower matrix, ICE and RICE score models, the Weighted scoring framework).
Beautiful roadmaps based on Gantt Charts.
Reports Burndown Chart, Velocity, Time tracking, and some other outstanding collaboration features.
This competitive set of features helps to manage a product lifecycle and collaborate within the team, tracking every step of each team member without losing details.
Alternatives: Asana, Trello
Working with documents: OneNote
The main thing about
OneNote
is its ability to take and manage notes and share them with your team. With the help of this tool, you can easily disseminate entire collections of data with your employees.
It's more than just a note-taking service. Companies apply this service as the collaboration platform for managing projects in teams. OneNote's notebooks, sections, and pages will provide your team with relevant information anytime you need.
Alternatives: Quip, Evernote
Remote communication/video conferencing: Hangouts
Companies are fond of
Hangouts
as the tool assists them in internal remote communication as instant messaging for video conferencing and screen sharing. It keeps meetings and presentations organized without applying separate planners or scheduling tools.
The platform allows to send invitations to any team member and manage them on their sidebar. You may utilize convenient face to face chats, communicate with employees or customers, make some revisions or putting together documents in Google Docs and so on.
Alternatives: Zoom, Join.me
Exchanging information/file sharing: Dropbox
Dropbox
is well-known as a reliable online storage service used by 500+ million users all over the world. It allows storing all your files together in one place and sharing them with other team members.
You may send links via emails or chats, leave feedbacks and share access to your documents from any device. The tool is free for individuals, but you'll have to pay for a business plan to get more features and space.
Alternatives: ShareFile, MediaFire
Mockups and prototyping: Marvel
You have probably heard about
Marvel
as this is one of the most popular and easiest mockup business tools. The software helps managers and teams to create prototypes and collaborate on mobile, tablets, apps and websites.
If you act with various business departments or customers, the platform will let you organize your company in a more efficient way.
Marvel allows to add feedback directly to prototypes and annotate areas which you want to highlight.
Alternatives: InVision, Mockup.io
Internal social networking: Yammer
Alright, these kinds of collaboration tools may look quite trivial and old fashioned but the old-school solutions are really helpful. They help team members to post updates and communicate in groups and channels.
Yammer
is one of them.
Yammer network was created specifically for internal office needs. The following advantages of Yammer make it still popular: ease of use, mobile apps support, and collaborating with external users.
Alternatives: Facebook workplace, Jive-n
What types of team collaboration software do you use? Did you find the proposed options efficient? Or perhaps alternative tools look more attractive. Feel free to share your ideas in comments.